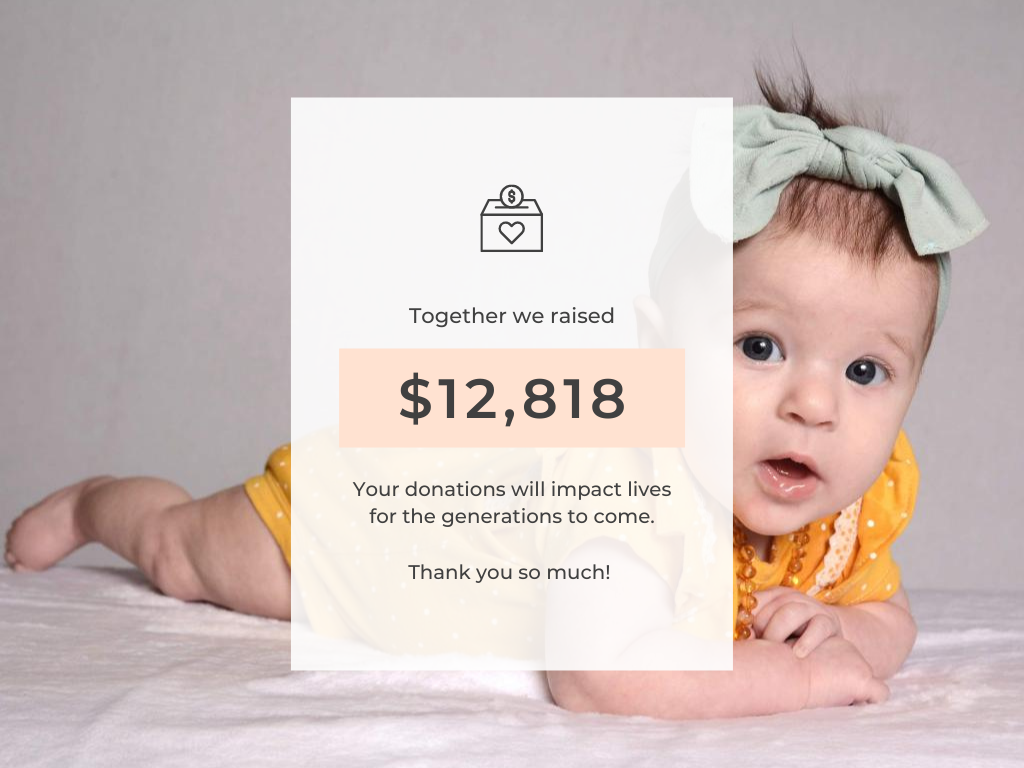 Thanks to you, we surpassed our goal of raising $5000 on Giving Tuesday. A generous supporter matched these funds making a grand total of $12,818 which will go straight towards caring for our resident mothers and babies. Thank you so much to all those who committed to leaving a legacy at Hannah's Home.
Good Impressions Campaign 2021
We celebrate life at Hannah's Home. The "Good Impressions" campaign highlights the eternal impact of your contributions.
By donating this Giving Tuesday on November 30th, you become an active participant in our mission. You are making a difference in the lives of single, pregnant young women and their babies for the generations to come.